Methodology of
Interior
Design
Administration

MIDA and Interior Design Links
About the Author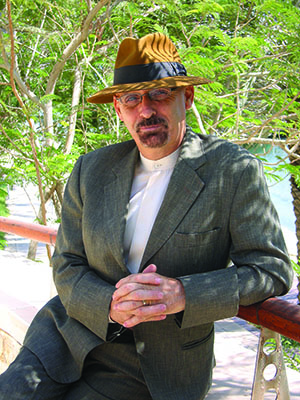 Kenneth Laidler MA {Design Practice} FRSA FCSD APID
Ken Laidler completed an apprenticeship as a carpenter in 1969 and then attended Newcastle Upon Tyne Polytechnic, in 1970, after which he graduated with a Diploma in Industrial Design with a distinction in Interior Design and Higher National Diploma in Business Studies in 1974.
Employed as an Interior Designer in the UK until 1979 working with a Gateshead based architectural company and House of Fraser stores. Awarded Fellowship of Royal Society of Arts in 1974 and Fellowship of Chartered Society of Designers in 1982.
In 1979 Kenneth Laidler Design was formed in the UK and operated until 1994, designing leisure interiors for hotel chains and Breweries.
Ken Chaired the Northern region of the CSD from 1986 to 1990.
After visiting and exhibiting in Dubai in 1991 he commenced works with leisure developers in Dubai and in 1994 opened KLD in Dubai, by 2009 KLD were operating from offices in Dubai, Abu Dhabi, Beirut and Doha. Employing over 30 Architects and Interior Designers specialising in Hotels and Hospitality with a number of private palaces and villas.
In 2000 Ken commenced study for a Masters Degree in Design Practice completed in 2002. After which he part-time tutored at the American University of Dubai and the Jumeriah Hospitality Academy.
Founding President of APID [association of professional interior designers] Ken retired in 2010 to Solvenia where he spends his time to date in compiling this MDAS book and system as a module for Professional Practice Study.